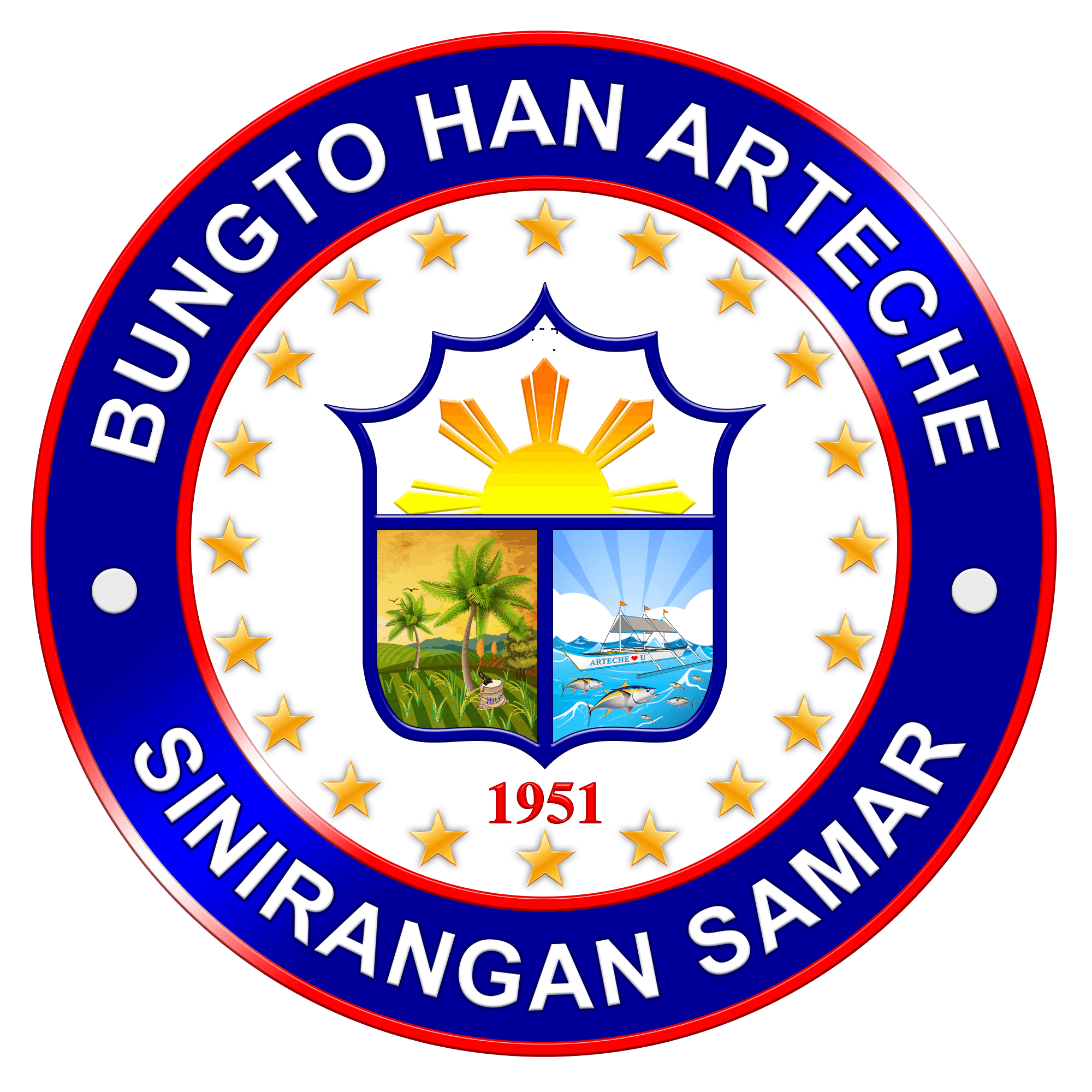 Republic of the Philippines
Province of Eastern Samar
Municipality of Arteche
The Official Website of the Local Government Unit of Arteche Eastern Samar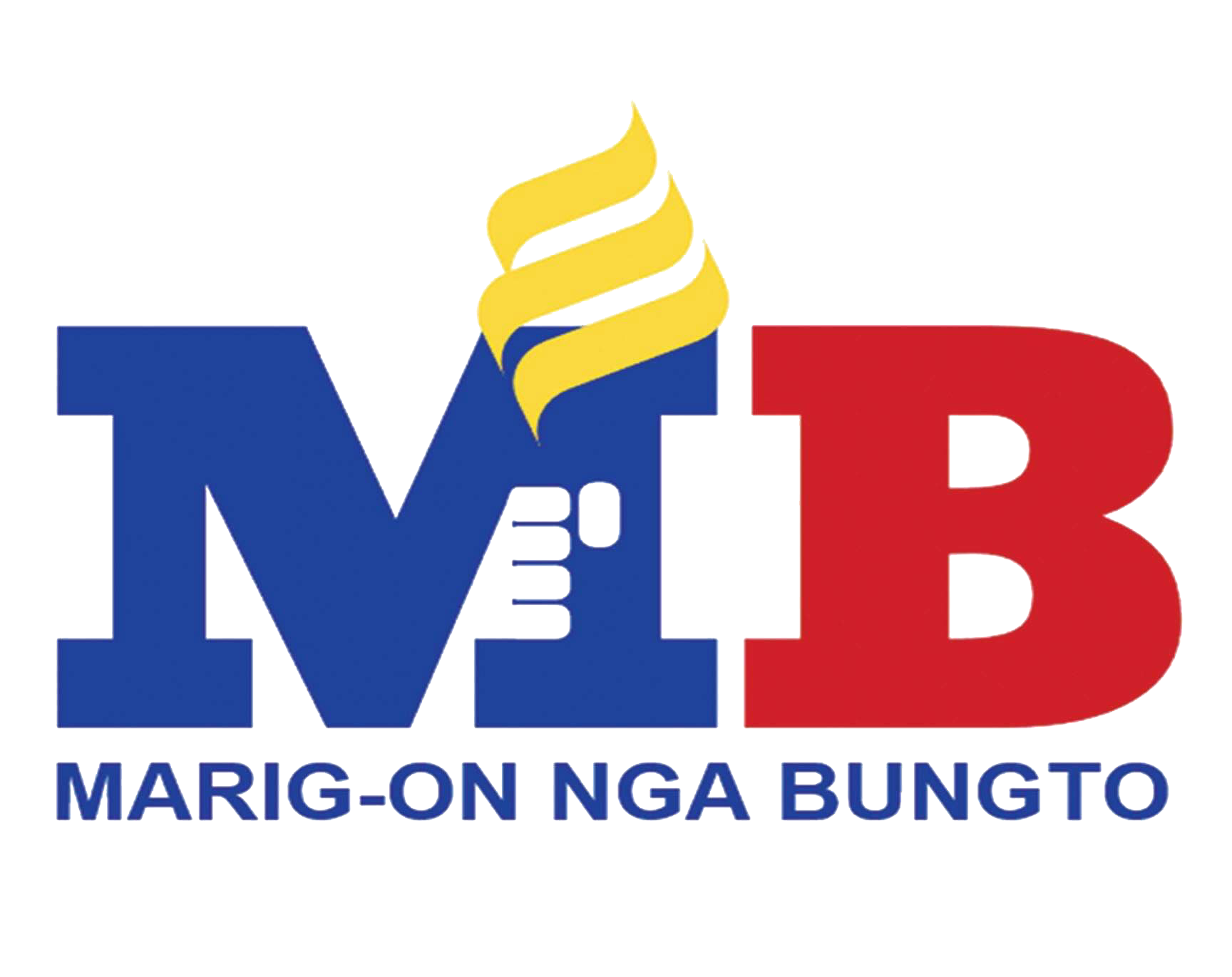 Brief Profile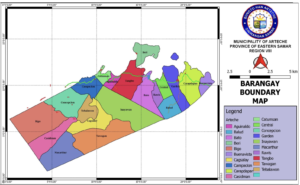 The municipality of Arteche originated from a small barangay named Barrio San Ramon of the municipality of Oras, Eastern Samar. It became a municipality on April 27, 1951 through RA No. 607. The town was named Arteche to honor Governor Pedro Arteche who worked hard for Barrio San Ramon's township.
Arteche is located in the Northernmost part of Eastern Samar. It has a land area of 16,980 hectares which is equivalent to 3.7% of the total provincial land area. 11,392 hectares is alienable and disposable land and is transferable for ownership while the forestland is composed of 5,584 hectares. Arteche has a population of 16,026 based on the 2015 census.
Agriculture is the major economic activity in Arteche. In 2015 the estimated agricultural land area is 13,091 equivalent to 77.10% of the total area of the municipality and cropland has a total land area of 9,400 ha. Swine and Carabao are the main livestocks raised in the municipality. As a town facing the pacific ocean fishing is the second source of livelihood of the Artechehanons. In 2015 marine production was estimated at 12.6 metric tons. On the other hand, the trade and industry sector is composed of small business establishments which are largely engaged in merchandising, copra trading and sari-sari stores.
In 2018, Arteche became the first and only Smoke-Free municipality in the whole island of Samar to receive the elusive Red Orchid Award. Red Orchid Award is an  award given to municipalities which successfully implemented the anti-smoking ordinance and met the standards on tobacco prevention and control set by the World Health Organization. A milestone that has changed the lives of the people of Arteche and its future generations.  In the same year, one of the most significant part of Arteche's history happened, the founding of Eastern Samar State University-Arteche Campus which have given hope to all High School graduates to study and finish college.
In  2019,  for the first time in the history of the municipality, Arteche earned the coveted Seal of Good Local Governance (SGLG), a national award, incentive, honor  given to municipalities as a symbol of integrity and good governance and the LGU's commitment to continually progress and improve its services to its people.
It significant to notice that Arteche also gained national recognition for its various flagship programs featured in national TV such as: The One Barangay, One Gulay program which supports the production of our local farmers; the Plastik Palit Lapis Program which significantly made a positive impact to our youth in combating climate change.
Undoubtedly, Arteche will remain as the rising and fast developing municipality in the Northen part of Samar.
Official Seal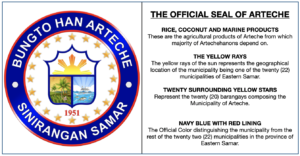 Vision
 The business centre and main source of agriculture and marine products in northeastern Samar island with empowered citizens in a safe and biodiverse environment.
Arteche's 9-Point Agenda
The road towards Marig-on nga Bungto: